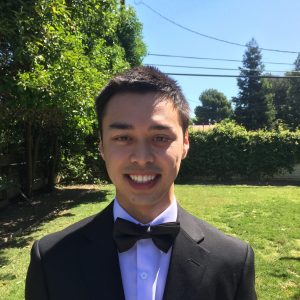 Andy Trang — Chair 2017-2018, Media Outreach 2016-2017
---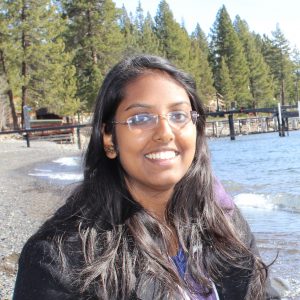 Nikhila Thota — Vice Chair 2017-2018, Secretary 2016-2017 
---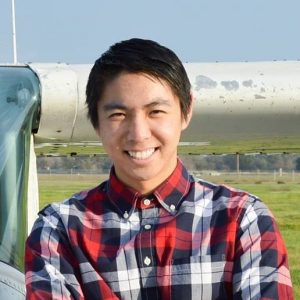 Mengsu Yang — Treasurer 2016-2018
---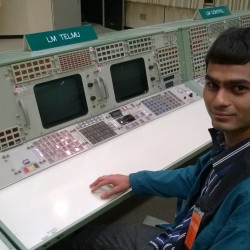 Keyur Makwana —  Chair 2016-2017, Vice Chair 2015-2016
---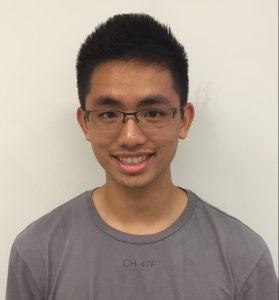 Daniel Torrecampo —  Vice Chair 2016-2017
---
Chris Stevens — Chair 2015 -2016; Media Outreach 2014-2015
---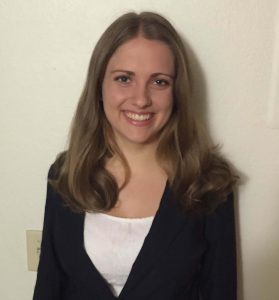 Lillian Gibbons — Event Coordinator 2015-2016
---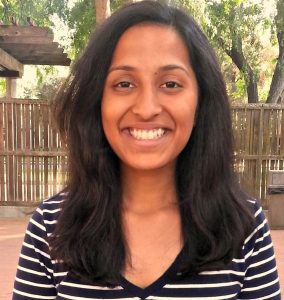 Purva Juvekar — Treasurer 2014-2015
---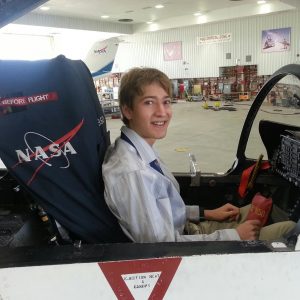 Louis Edelmen — Chair 2014-2015; Secretary 2013-2014; Webmaster 2012-2013
---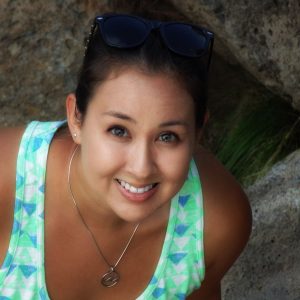 Virginia Hartz — Vice Chair 2014-2015; AIAA Media Outreach Officer 2013-2014
Virginia graduated with a B.S. in Mechanical Engineering June 2015.
---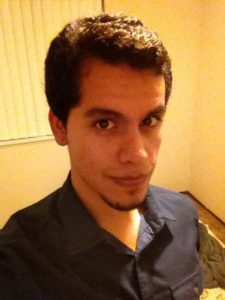 Julio De Haro — Treasurer 2013-2014
Julio de Haro is an Aerospace Engineering major. He is currently completing his degree at UC Irvine. His career plans include pursuing a master's degree in Mechanical Engineering, and he plans to work at Boeing, NASA, or Aerojet Rocketdyne after completing his degrees.
---

Maxfield Bern — Chair 2013-2014; Vice Chair 2012-2013
Max received his Mechanical and Aerospace Engineering B.S. in June 2014. He served for many years as a prominent member of the campus chapter. He is currently a manufacturing engineer at Lockheed Martin Space Systems.
---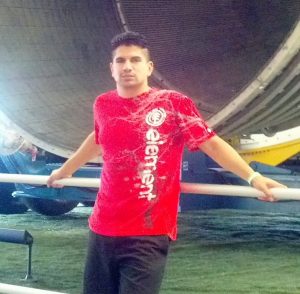 Carlos Montes — Vice Chair 2013-2014; Secretary 2012-2013
Carlos graduated in June 2014 with a degree in Mechanical and Aerospace Engineering.  He enjoys playing electric guitar in his free time and trying to further express his artistic side with photography, poetry, and abstract sketching.  He also likes to have a good workout when time allows. Carlos is currently pursuing a Masters Degree in the UC Davis MAE department.
---
Seyedeh Sheida Hosseini — Chapter Chair 2011-2013
Sheida Hosseini completed her B.S. in Mechanical and Aerospace Engineering in the Fall of 2013. She reactivated the UC Davis AIAA chapter during the 2011- 2012 school year and served as Chapter Chair until June 2013. Sheida was the captain for the UC Davis AMAT student design team in 2011-2012. Currently, Sheida is a Ph.D. candidate in the Department of Mechanical and Aerospace Engineering at UC Davis, where she works with Professor Case van Dam. Her dissertation work focuses on Active Flow Control applications on airplane high-lift systems.
---

Joshua Barram — Media Outreach Officer 2012-2013
Josh received a B.S. in Mechanical and Aerospace Engineering major in June 2013. His career goals include building cheap personal airplanes and making space travel affordable. He was a Captain of the AMAT design deam 2011-2013.  He believes that "It is our light, not our darkness that most frightens us." and would like to talk to you about anything and everything.
---

Martin Rodriguez — Treasurer 2011-2013
Martin was part of the team which reactivated the UC Davis chapter after almost a decade of inactivity. He received his B.S. in Aerospace Engineering and Mechanical Engineering in June 2013.
---

Deniz Sargul-Klijn — Vice Chair 2011-2012
Deniz completed a degree in Mechanical Engineering at UC Davis in 2012. He enjoys studying topics pertaining to transportation systems, such as vehicle stability and automatic control. He also worked for UC Davis Design and Construction Management, where he aided campus engineers in the procurement of campus structures. Additionally, he is an FAA rated Private Pilot, avid sailor, and musician.